Discussion Starter
·
#1
·
The boys are doing awesome! Luka is a little angel as always. Love his sweet little face. Milo is completely back to normal thanks to Avicalm. He is so much more relaxed and energetic now like he used to be. He's had a couple grumpy days but that's normal. Milo gained "good morning" into his phrases a few months ago. I love hearing him tell me good morning! He's such a good boy. He also says "chirp chirp chirp" which makes me laugh
Fluff balls being fluffy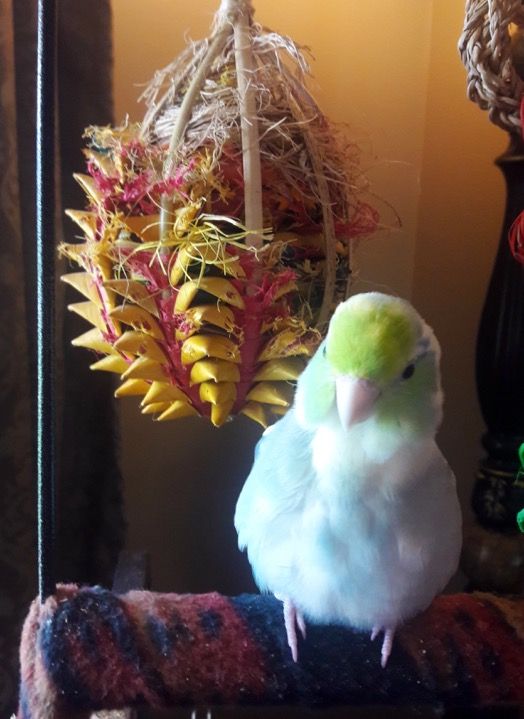 Milo eating some yummy spinach omelet with his chop. I discovered they both enjoy omelets! Nice change from hard boiled eggs (Cooked in coconut oil)
Luka enjoying some lovely scratches
Harness training with the boys. Had to use sunflower seeds instead of nutriberries for Milo at first. He declared nutriberries were not enough bribery to go near the harness lol.
I looked up while doing my makeup to see a little face watching me
🙄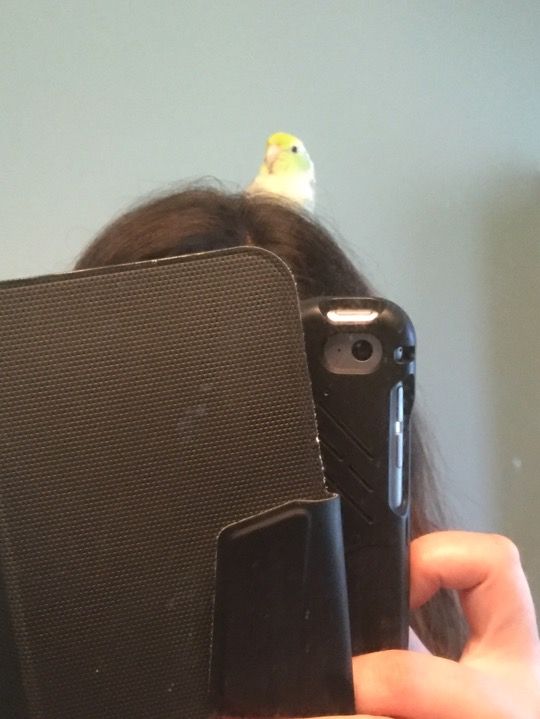 When your head is forced to an awkward angle because your bird decided he wants to hold onto your hair lol. The sad part is I could see Milo trying to grab the hair, so I tilted my head so he could reach.
Milo with a messy beak after some harness training with a tropical fruit nutriberry
Luka helped me clean and put new fabric on the playstand. Look how proud he is lol