Here are pictures of oscar! From a baby, to just about now!
___
here he is at a few weeks old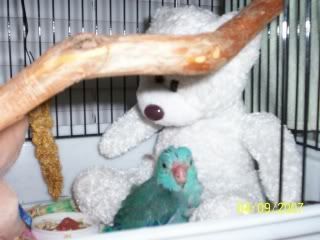 __
him and his sister (koana [ko-nuhh]) which is my mom's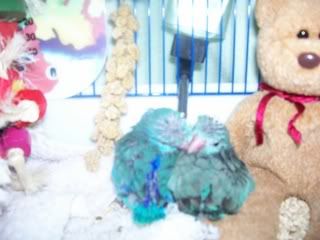 __
older, almost current:

__
being funny!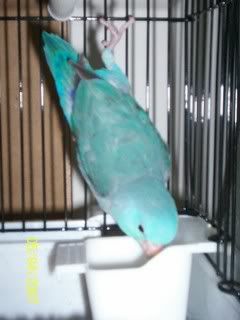 ___
hangin' around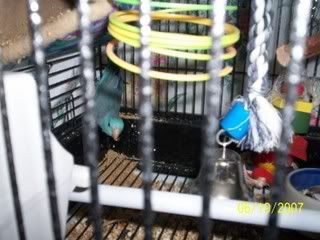 __
i was vacuuming under his cage, and i looked up and this is him:
(hes still a scaredy cat at 5 months old!!)
__
oscar is the greatest lil' bundle of joy!! he is always playing, or hanging upside down from a rope and swinging! its so fun to watch him!!