Discussion Starter
·
#1
·
I found this online:
If you are not sure how to set up a photobucket account. Here it is a step by step
with pics.
First go to
http://photobucket.com/
After you get there you will see this page or a similar page – Images on the page change from time to time.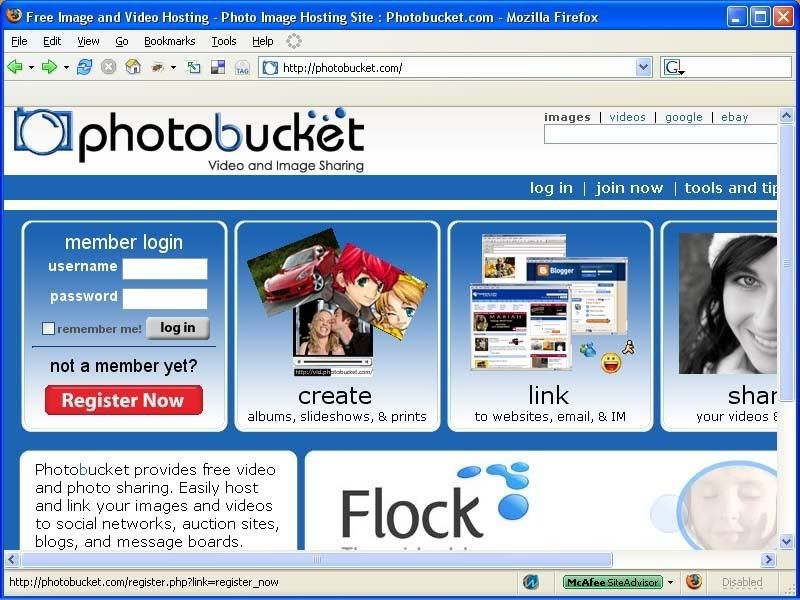 Click on register (or Join now) , which will take you to this page.
This is where you put in the user name and password you want. When done click on next step. Which will take you here.
This is where you fill in all your info. When done click button at bottom right. The next page you can skip by clicking (skip this ad) in the upper right.
After clicking skip this ad it will take you to this page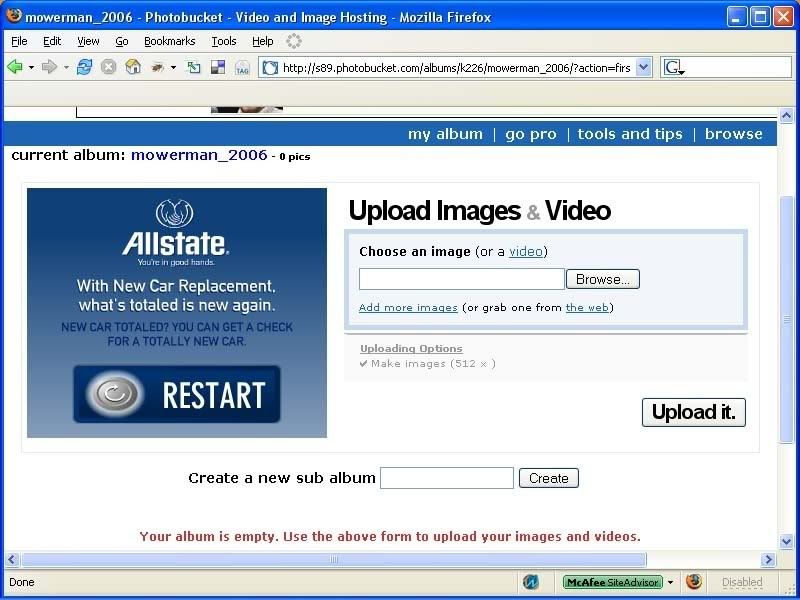 This is where you can upload pics from your computer. Click on "Browse" that will open up the "Choose File" window to your computer - Find where you picture or video's are and double click on it. If you have more than one pic to upload click on add more images
Hope this helps.
TIP: Save pictures and video to your desk top - it is easier to find there.