Hi all
I'm anna & I have 2 pacific parrotlets named Grover & Zoe. they are both under a year old. These are my first parrotlets. I have many many many other birds, and have breeding experience with the budgies. I hope to breed my pair in 2008
here they are, Grover is my boy, and Zoe my little girl!
The pair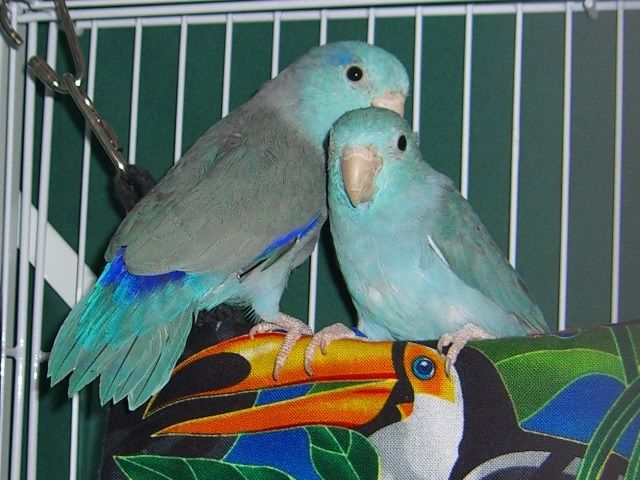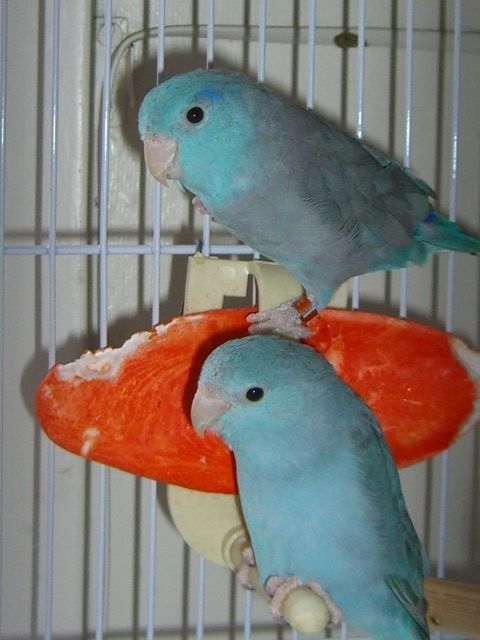 Zoe
Grover
I tried to hand tame them, but clearly they are only interested in me when its feeding time. Otherwise, they want nothing to do with me! They are really well bonded with each other.
Here is their cage setup
Its 30x18x18
They are under my pair of rosa bourkes.