I finally managed to pick, shrink and upload some photos of Boji. Now... let's see if this'll work...
Baby Boji (around 3-4 months old). He was molting during that time.
Caught flying in midair.
Using sesame to "bribe" him to go on the gram scale. Boji: "No sesame, no scale!".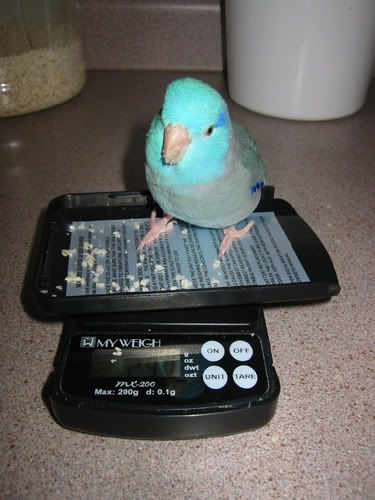 Mmm... yummy feet...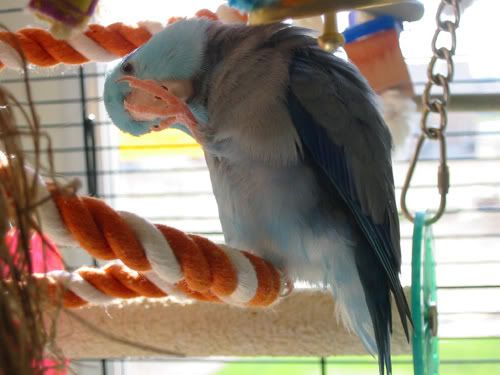 Kissing Winnie the Pooh on the nose... and giving him a crooked eyebrow.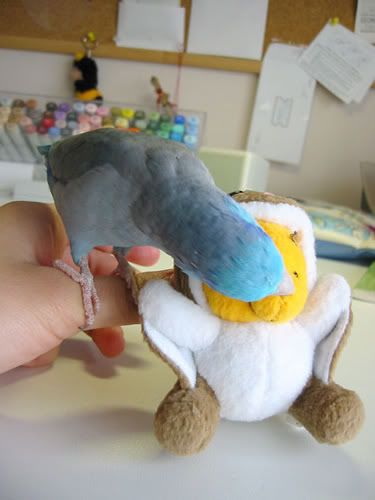 Sleepy~~.
Peeking in the my bag. It's his bag now after he pooped in it.
On my other bag again, this time I put a paper towel on top in case he poops...
Who's calling?