Discussion Starter
·
#1
·
Laracroft asked if I could do a thread on what it's like being a dog breeder. So I pulled some pictures together for you guys! Feel free to ask questions if you have any. Breeding is
a lot
of work but it's fun, too! It's pretty normal to me because when I was a kid we bred German Shepherds. The German work lines, not the American show lines. We just had one female. She was really smart! She could sniff out drugs and track people. Her puppies were smart, too. A lot of them went into Schutzhund training. One travels the country with his owner teaching others about Schutzhund work. One of my brothers trained one to go hunting with him. He could track down deer.
Now we breed Shih Tzu's.
We have two females and one male: Heavenly, Bella, and Thor. Here they are!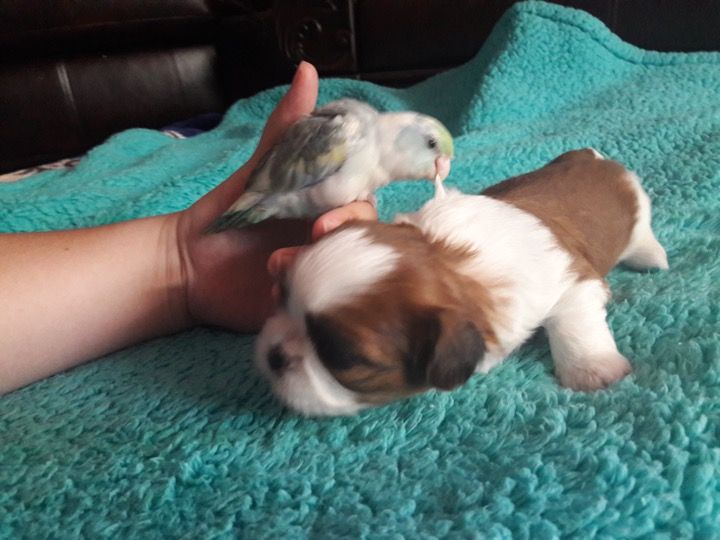 Luka preening a puppy
Don't worry, this puppy was a little over 3 weeks. He's all scrunched to the ground because he could only hold himself up for about 5 seconds. No teeth and still a mass of confusion. I don't let Milo and Luka play with them. I just let them have a look while the puppies are young. Since Milo and Luka thoroughly rejected the Santa hats I made for them at Christmas, we used them instead for puppy pictures. I made several sizes while trying to figure out what would fit Milo and Luka. Worked out in the end lol